What is a CSA?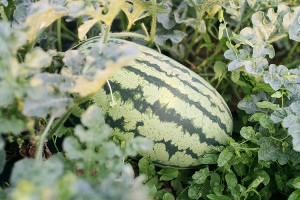 Community Supported Agriculture, or CSA, is a system that provides a direct connection to locally grown food a community. The CSA  provides a dedicated market for the produce a farmer grows which helps planning, cash flow and production on the farm. Because the CSA member pays for their produce before the growing season, this model provides much-needed working capital for the farmer to buy seeds, pay for labor, make investments in the farm operation and generally be able to plan expenditures through out the growing season.
The CSA member also agrees to shoulder some of the risk of the growing season along with the farm so while there are times of bounty there may also be time of low yields. Because of diversity, there is rarely a situation where all of the production is impacted by any single event. A good example are the floods of 2013, where we lost only a few of our crops like the potatoes and salad greens but we were still able to finish the season.
At Kilt Farm our focus is not only on growing a certain amount of food to meet the dollars invested in the farm by my members, but to grow a wide variety of staple and unique vegetables in amounts to provide for the needs of my members. We will make sure that your share contains a selection of seasonal vegetables that are utilized in meals during the week. When we have abundance in the fields, you have abundance in your share boxes.