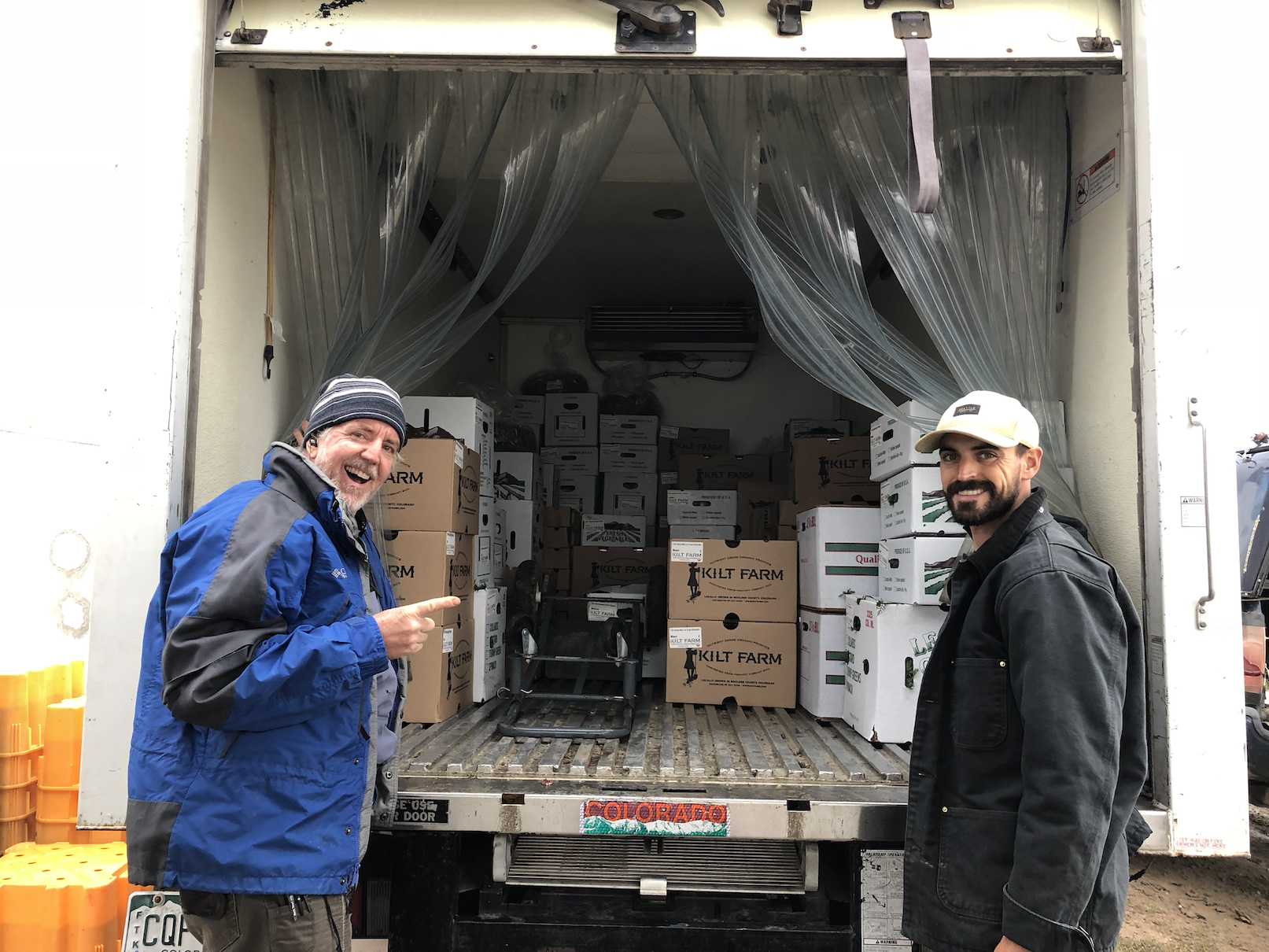 We are looking for amazing people to join our team
Kilt Farm is an incredible place to work. We grow the best food in Boulder County and focus on the health and wellbeing of the land, our plants and our people. We work hard Monday through Friday and send our food to restaurants, grocery stores, and our csa members through out Boulder/Denver Metro Area, and Fort Collins. Our Delivery Driver is the final link in the chain of our hard work. 
Our Delivery Driver operates our refrigerated delivery vehicle and drivers to our grocery store, restaurant,  and CSA partners and members. This position insures that the the orders are correctly delivered in a timely manner. This position has a lot of autonomy and responsibility and a successful candidate will be detail orientated and capable of managing a lengthy delivery day.
Duties and Responsibilities of our Delivery Driver
Ensure timely and accurate delivery to each location.
Assist in the pack house with washing produce, packaging produce and preparing orders.
Load delivery vehicle in proper first in last out order while verifying orders.
Monitor maintenance of delivery vehicle. 
Operate delivery vehicle to insure produce quality. 
Safely operate vehicle while insuring timely delivery
Must be able to stand, bend, and squat for long periods, lift up to 50 lbs, and work in all weather conditions
Commit to the entire season
A successful candidate will have delivery experience to business operations. Interest in agriculture and food production is beneficial as work in the fields will be required during early season and no delivery days. This is a full time seasonal position that averages 50 hours a week. 
Salary starts at $14 and up depending on experience . All employees receive food from the farm through out the season.
To Apply
Email michael@kiltfarm.com with the following information:
Cover letter sharing why you are excited about agriculture what your qualifications are for this position.
Resume listing agricultural experience and past employment