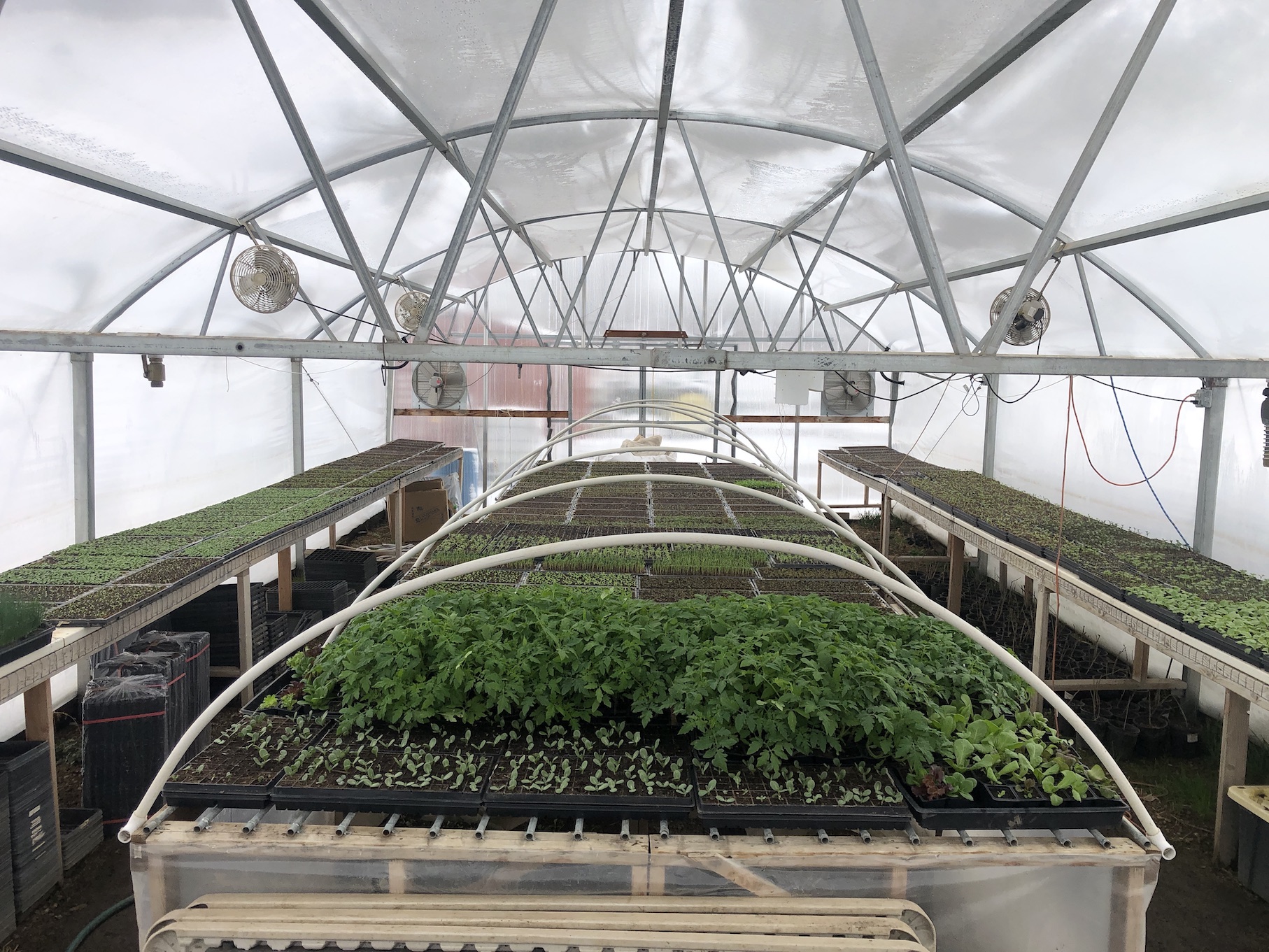 We are looking for amazing people to join our team
Kilt Farm is an incredible place to work. We grow the best food in Boulder County and focus on the health and wellbeing of the land, our plants and our people. We work hard Monday through Friday and send our food to restaurants, grocery stores, and our csa members through out Boulder/Denver Metro Area, and Fort Collins. 
In order to make the magic happen, we first build a strong team. All of our employees have a commitment and passion to grow and deliver the highest quality food possible. We work as a team throughout the season to get the job done. Our CSA is unique as we were the first farm in Colorado to offer a fully customizable CSA. We now serve e over 300 families at pick up sites and home delivery through out Boulder County. 
The Greenhouse Lead position is responsible for managing our start production including seeding, germination, irrigating and hardening off starts in a timely manner based on our crop plan. The Greenhouse Lead will also train staff on seeding and propagation techniques and oversee start production. In addition to overseeing the Greenhouse, possible work may include field work, hand and mechanical cultivation, harvests, post harvest processing and other tasks as necessary.
Roles of Greenhouse Lead
Managing the Greenhouse to insure successful production of starts for the farm based on our planting plan.
Training and managing the farm staff to help support start production.
Maintaining the environment in the Greenhouse for successful start production.
Use multiple techniques for start production including Paper Pots, 1020 trays.
Manage supply inventory, greenhouse equipment and associated materials.
Monitor starts and irrigate as needed.
Manage multiple low tunnels for hardening off starts.
Produce and monitor compost tea for use in the greenhouse and through out the farm.
Successful Greenhouse Lead applicants will be passionate about organic certified commercial vegetable production, have a minimum of one year previous farm experience. Computer literate in various applications and willingness to master our record keeping software. Previous experience must include  fieldwork on a farm with cultivating, seeding, transplanting, irrigation, harvesting experience. The successful applicant will have the physical ability to work outside daily in all weather conditions including rain, snow, summer heat of 90-100 degrees, stand for long periods of time, an ability to lift 50 pounds regularly. Qualified candidates are positive, emotionally mature, strong role models and leaders.
This is a full time seasonal position that will run from February till early November. The salary range is $14-$17 an hour depending on experience
To Apply
Email michael@kiltfarm.com with the following information:
Cover letter sharing why you are excited about agriculture what your qualifications are for this position.
Resume listing agricultural experience and past employment