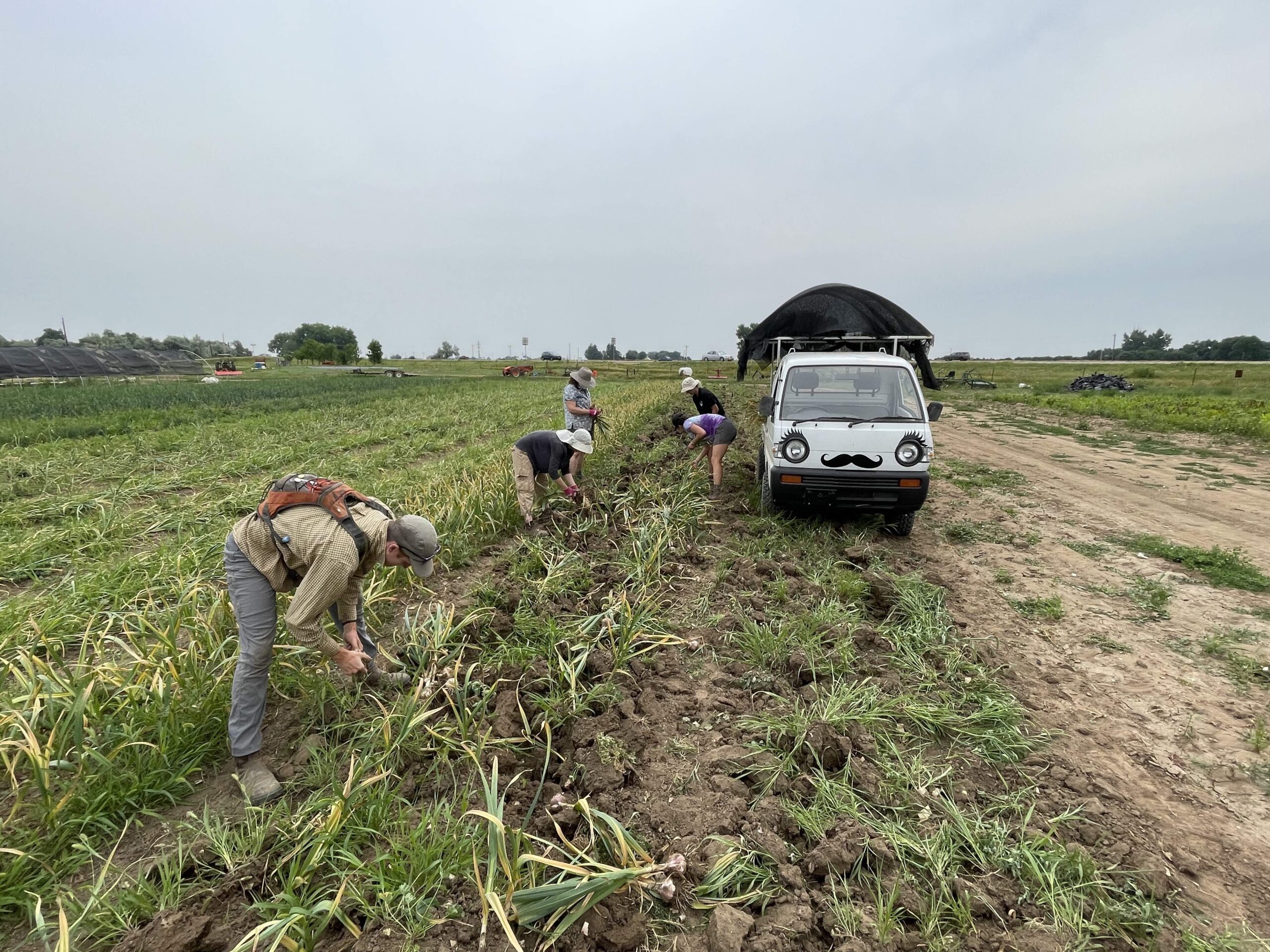 We are looking for amazing people to join our team
Harvest Crew Lead is responsible for leading and overseeing daily harvest and fieldwork operations on Kilt Farm's multiple properties. This includes managing and working daily with the farm crew consisting of full and part-time employees, and volunteers. In addition to overseeing daily harvest tasks, possible work includes post harvest processing, fieldwork, field and bed preparation, seeding, transplanting, greenhouse work, hand and mechanical cultivation, irrigation, and other farm tasks as needed.
Roles of Harvest Crew Lead:
coordinates with farm manager on daily harvest needs
trains, manages, and oversees farm staff to ensure product is harvested to specification of standard size, quality and quantity in an efficient manner
communicates consistently with farm and field manager to report field status (pest, disease, crop failure, crop maturity, etc.)
maintains an inventory of adequate harvest supplies – notifies farm manager when supplies are running low
ensures all health and safety procedures are being followed in accordance with farm and federal standards and regulations
coordinates with pack house manager regarding incoming product
critical role in managing daily work flow of harvest staff, including coordinating with field manager, greenhouse manager and pack house manager on additional tasks to ensure that all employees have consistent direction before during and after completion of harvest
Works with field staff to complete on farm tasks after the harvest is complete. This can include transplanting, weeding, seeding and farm projects as needed. 
Participate in daily and weekly management meetings
Qualifications and Skills
We are looking for some one who has the following qualifications:
Minimum 2 years on farm agricultural experience
Minimum 1 year of experience as a crew leader
Computer Literate with ability to work with data entry
Ability to lift 50 pounds and have full mobility
Able to work in all weather conditions
Current Drivers License, clean driving record, reliable transportation to work and ability to drive a manual transmission farm vehicle
Experience with tractors a plus
Able to commit to the entire season
Currently living in Colorado or willingness to relocate.
Job Type: Full-time Seasonal
This is a full time seasonal position that will run from February till early November with the possibility of moving into year round role. The salary range is $16-$20 an hour depending on experience. All employees receive food through the season and closing discounts. Full time, full season receive 5 paid vacation days through out the season. Housing is available. 
To Apply
Email michael@kiltfarm.com with the following information:
Cover letter sharing why you are excited about agriculture what your qualifications are for this position.
Resume listing agricultural experience and past employment