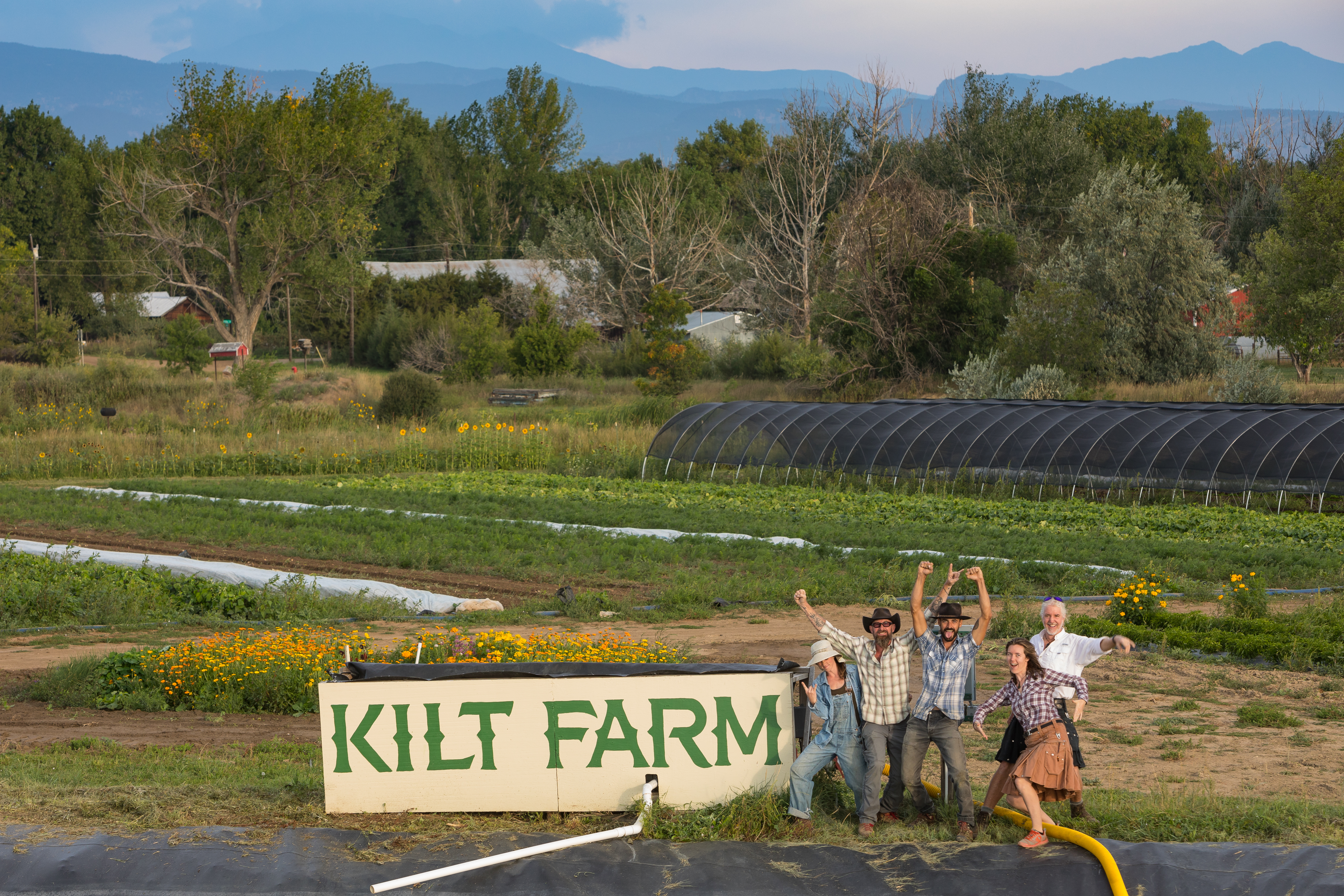 We are looking for amazing people to join our team
Kilt Farm is an incredible place to work. We grow the best food in Boulder County and focus on the health and wellbeing of the land, our plants and our people. We work hard Monday through Friday and send our food to restaurants, grocery stores, and our csa members through out Boulder/Denver Metro Area, and Fort Collins. 
In order to make the magic happen, we first build a strong team. All of our employees have a commitment and passion to grow and deliver the highest quality food possible. We work as a team throughout the season to get the job done. Our CSA is unique as we were the first farm in Colorado to offer a fully customizable CSA. We now serve e over 300 families at pick up sites and home delivery through out Boulder County. 
Duties and Responsibilities of our Irrigation Lead
Operation and maintenance of multiple irrigation systems on our properties.
Installation of drip and overhead irrigation systems through out our farms.
Manage flood irrigation on our pastures.
Work with Farm Manager and Field Lead to irrigate crops on a regular schedule through out the season.
Work with Farm Manager to fertigate crops through out the farm.
Monitor water sensing technology through out farm.
Log irrigation operations to track water use.
Support Farm manager with operation of irrigation ditch supplying water to our farm.
As directed complete tasks such as weeding, transplanting, harvesting, irrigation, property maintenance and tasks direct by Harvest Lead, Field Lead, Farm Manager
Following all sanitation and safety protocols
Use of appropriate tools to efficiently complete tasks
Insure proper cleaning, storing and maintenance of all tools and equipment
Making sure the fields and work areas clean, orderly, neat
All staff must be able to stand, bend, and squat for long periods, lift up to 50 lbs, and work in all weather conditions
Commit to the entire season
A successful candidate will have at least a year of farm experience, an eye towards details and at least a basic understanding of irrigation systems including drip and overhead irrigation. This is a full time position, starting in early spring and working through the season until farm closes in November. 
Salary range is $15 to $19 an hour depending on experience. All employees receive food from the farm through out the season and clothing discounts. Full time, full season employees receive 5 paid vacation days through the season. 
To Apply
Email michael@kiltfarm.com with the following information:
Cover letter sharing why you are excited about agriculture what your qualifications are for this position.
Resume listing agricultural experience and past employment