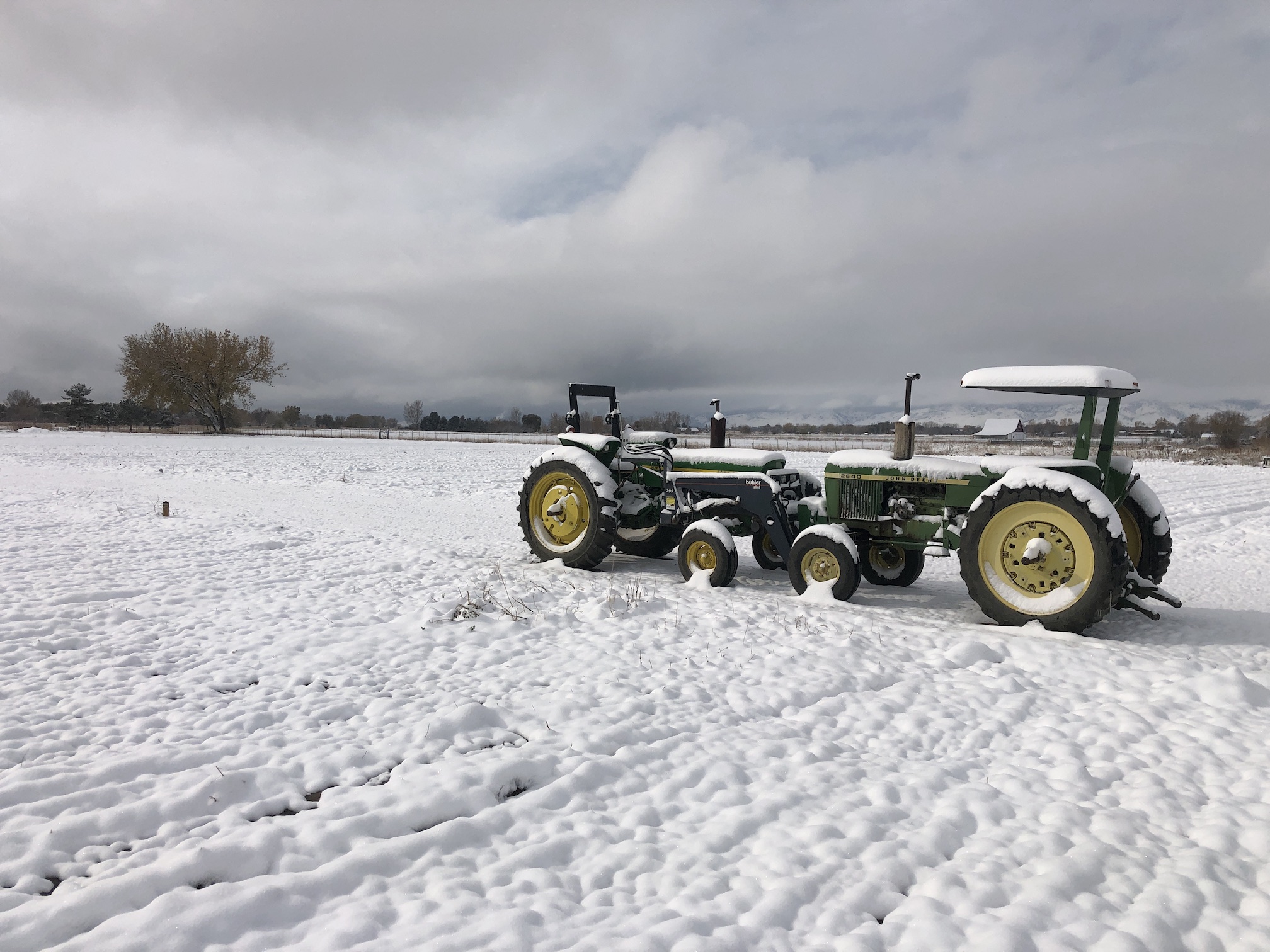 We are looking for amazing people to join our team
Kilt Farm is an incredible place to work. We grow the best food in Boulder County and focus on the health and wellbeing of the land, our plants and our people. We work hard Monday through Friday and send our food to restaurants, grocery stores, and our csa members through out Boulder/Denver Metro Area, and Fort Collins. 
In order to make the magic happen, we first build a strong team. All of our employees have a commitment and passion to grow and deliver the highest quality food possible. We work as a team throughout the season to get the job done. Our CSA is unique as we were the first farm in Colorado to offer a fully customizable CSA. We now serve e over 300 families at pick up sites and home delivery through out Boulder County. 
The Tractor Operator is a key role in the successful operation of our farm. We have multiple pieces of equipment that we use through out the season. This position is responsible for all tractor field prep, tractor cultivation, walk behind tractor and standard maintenance of the equipment through out the season. This position is also expected to work in other areas of the farm as needed though out the season. While there is tractor work through out the season a majority of the work with the tractors is in the spring and fall with weekly cultivation through out the season.
Responsibilities of Tractor Operator
Prepare fields as dictated by the planting plan and farm manager.
Maintain all equipment by following daily, weekly, monthly and season checklists.
Safely move equipment between locations on trailer or by driving tractors between properties.
Safely and precisely operate all attachments needed to fulfill tasks.
Manage fuel supply for the farm.
Manage supplies and shop through out the season.
Oversees proper record keeping in accordance with Organic Certification.
Complete additional field work as needed.
Successful Tractor Operator applicants will be passionate about organic certified commercial vegetable production, have a minimum of two years previous farm experience with a record of equipment operation. Applicant needs to be mechanically inclined with an eye for detail and the ability to follow complex instructions and plans. To enjoy a season on a farm you also need to be able deal with plans changing, sometimes daily, while always having an eye on getting the job done so the rest of the farm can move the planting plan forward. Computer literate in various applications and willingness to master our record keeping software is a plus. The successful applicant will have the physical ability to work outside daily in all weather conditions including rain, snow, summer heat of 90-100 degrees, stand for long periods of time, climb in and out of tractors, be able to work in a loud environment and an ability to lift 50 pounds regularly. Qualified candidates are positive, emotionally mature, mechanically capable and a team player.
This is a full time seasonal position that will run from February till early November. The salary range is $15-$20 an hour depending on experience
To Apply
Email michael@kiltfarm.com with the following information:
Cover letter sharing why you are excited about agriculture what your qualifications are for this position.
Resume listing agricultural experience and past employment