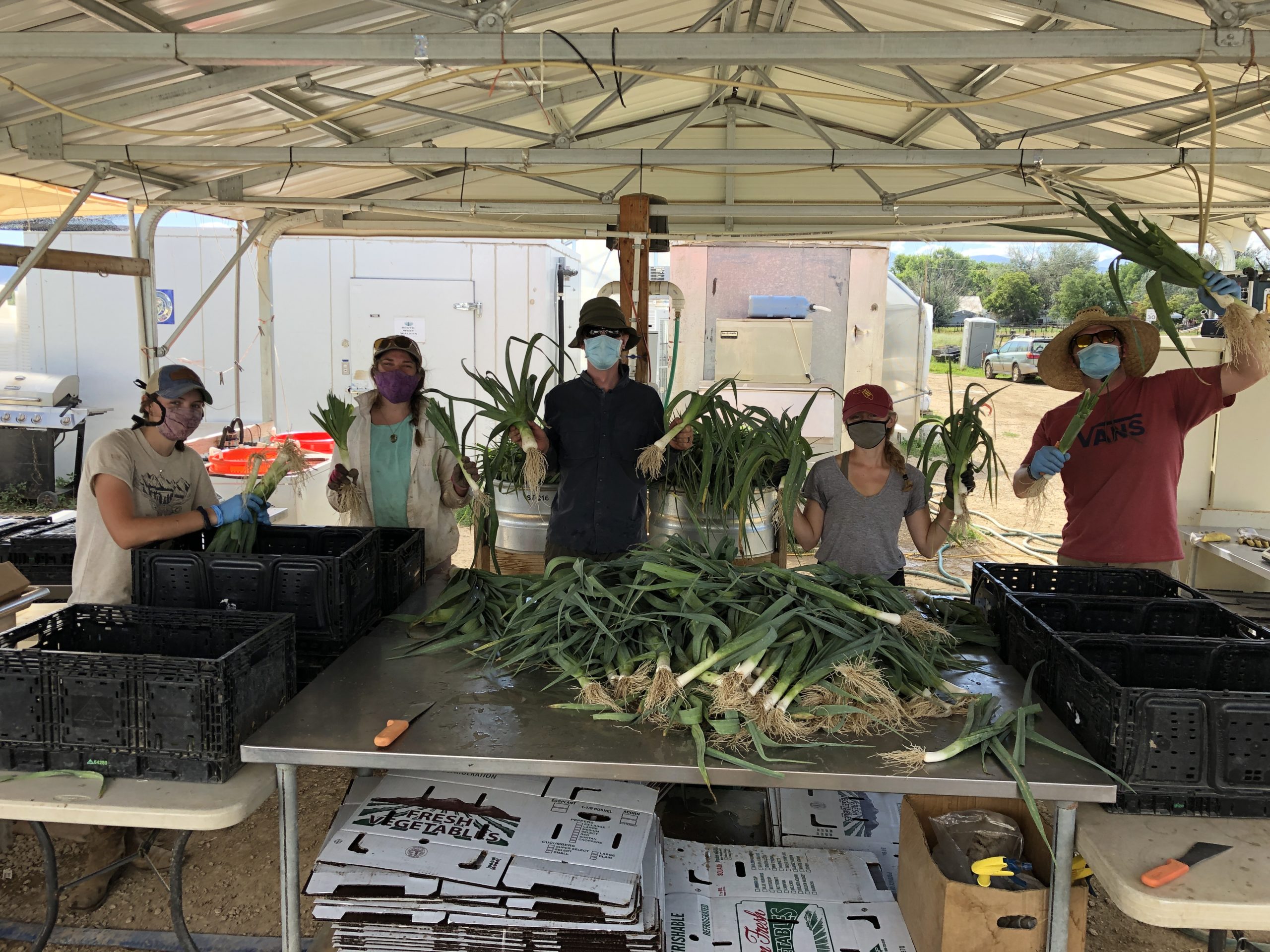 We are looking for amazing people to join our team
Kilt Farm is an incredible place to work. We grow the best food in Boulder County and focus on the health and wellbeing of the land, our plants and our people. We work hard Monday through Friday and send our food to restaurants, grocery stores, and our csa members through out Boulder/Denver Metro Area, and Fort Collins. In order to make the magic happen, we first build a strong team. All of our employees have a commitment and passion to grow and deliver the highest quality food possible. We work as a team throughout the season to get the job done. 
Pack and Wash House Lead is responsible for leading and overseeing the daily wash, processing and package of our certified organic produce. This includes managing and working daily with the farm crew consisting of full and part-time employees, and volunteers to insure that all food is properly washed, packaged and stored in our facilities. This position will also oversee the the packing for distribution to our grocery, restaurant customers and support our CSA Pack. In addition to overseeing the Pack and Wash House in the early season this role will participate in field work. 
Roles of Pack and Wash House Lead
Manage all aspects of post harvest wash and pack from start to finish while leading staff to ensure efficient flow of product from field to storage to distribution.
Ensures that the Wash and Pack facility is clean and sanitized through out the work flow.
Coordinates with farm manager to create and print pack list at start of day.
Trains employees in proper wash, packaging, labeling and storage standards (in accordance with Organic certification) and ensures that all standards are followed daily.
Responsible for adequate record keeping of post harvest amounts, shortages, fulfilling orders, labeling, organizing and maintaining cleanliness, in pack house and walk ins.
Insures rotation, labeling of product in walk ins in accordance with Organic Certification.
Oversees and works in coordination with driver and pack house staff to load truck.
Coordinates with CSA Manager to facilitate weekly CSA Pack.
Manage inventories of packaging and supplies.
Ensures at end of day pack house is clean and all items are stored properly
Oversees proper record keeping in accordance with Organic Certification.
Successful Pack and Wash House Lead applicants will be passionate about organic certified commercial vegetable production. Computer literate in various applications and willingness to master our record keeping software. Two years of previous farm experience required including wash and pack plus fieldwork on a farm with cultivating, seeding, transplanting, irrigation, and harvesting experience. Team leadership skills in a fast paced environment is critical. 
The successful applicant will have the physical ability to work outside daily in all weather conditions including rain, snow, summer heat of 90-100 degrees, stand for long periods of time, an ability to lift 50 pounds regularly. Qualified candidates are non-smokers that are positive, emotionally mature, strong role models and leader.
This is a full time seasonal position that will run from late March till early November with a potential to move to a tear round role. The salary range is $15-$20 an hour depending on experience. Full time, full season staff receive 5 days paid vacation per season, and clothing discounts plus food from the farm through out the season. 
To Apply
Email michael@kiltfarm.com with the following information:
Cover letter sharing why you are excited about agriculture and what your qualifications are for this position.
Resume listing agricultural experience and past employment